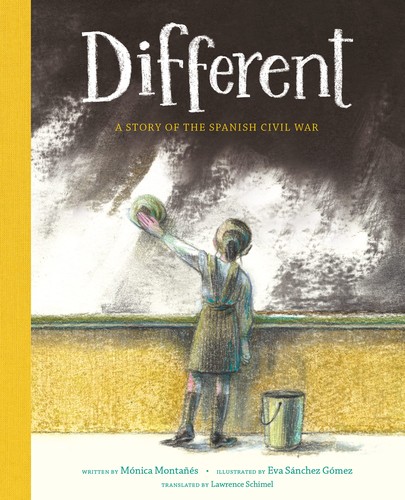 Told in the alternating voices of two brothers, this picture book reveals the everyday life and deprivation faced by the siblings during the Spanish Civil War.
Age: Middle
Format: Book
ISBN: 9780802855985
Notes
Published by Eerdmans Books for Young Readers, an imprint of Wm. B. Eerdmans Publishing Co. Originally published in Spanish in 2020 as "Los distintos."
From the 2023 award press release: "Different: A Story of the Spanish Civil War," focuses on the daily life of siblings Paco and Socorro, whose lives are affected by their father's political beliefs; details like Paco's secret plan for stealing another's lunch and Socorro's cruel treatment at school emphasize the deprivation they faced during this time. The book alternates between Paco and Socorro's voices and brings the Spanish Civil War to life for today's children.
"'Different' is a well-written story about the effect of war on the lives of children and their families," said Batchelder Award Committee Chair Barbara Scotto.

---