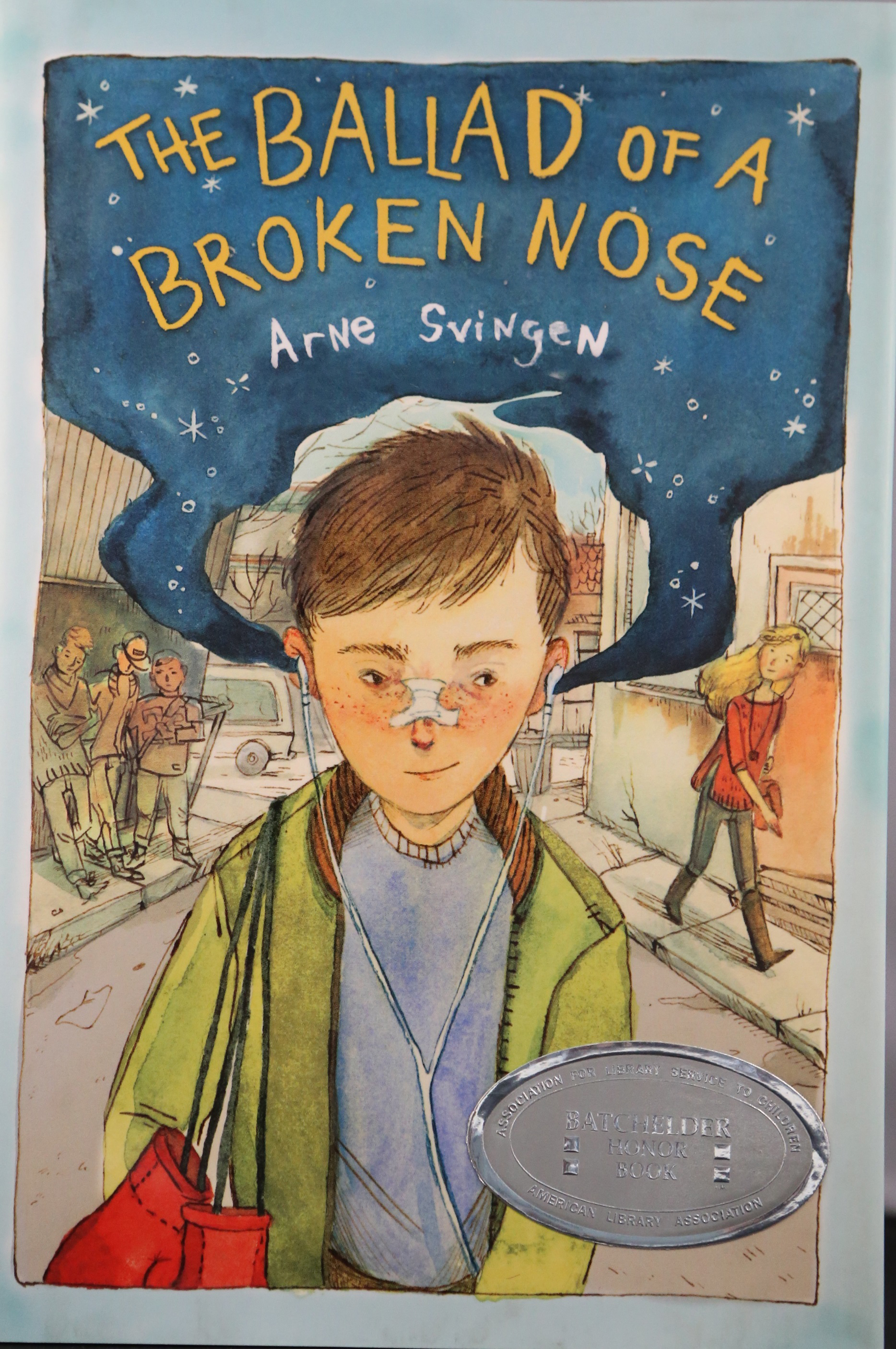 The Ballad of a Broken Nose
Bart, a quirky Norwegian 13-year-old, faces many odds: an alcoholic, overweight mother who loves him dearly; life in a run-down apartment; classmates who bully him and break his nose; and boxing lessons he takes to toughen himself—all juxtaposed with his desire to become an opera singer!
Age: Older
Format: Book
ISBN: 9781481415422
Notes
Published by Margaret K. McElderry Books, an imprint of Simon & Schuster Children's Publishing Division. Originally published in Norwegian in 2012 as "Sangen om en Brukkt Nese."
---