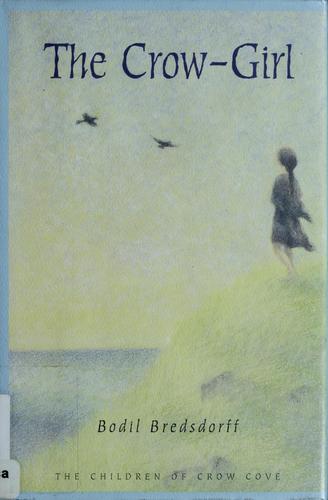 The Crow-Girl: The Children of Crow Cove
In this sparse yet moving novel, the Crow-Girl and her grandmother live in a stone house on a sea cove.  After her grandmother dies, the child follows the beckoning cries of two crows and leaves her home.  While on her journey, the Crow-Girl encounters people who attempt to break her spirit, as well as those who open their hearts and eventually become her chosen family.
Age: Middle
Format: Book
ISBN: 9780374312473
Notes
Published by Farrar Straus Giroux. Originally published in Danish in 1993 as "Krageungen: Børnene i Kragevig 1."
---