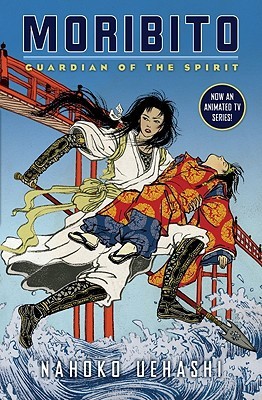 Moribito: Guardian of the Spirit
The book tells the story of Balsa, a skilled female warrior, who accepts the task of protecting a young prince from otherworldly demons and his father's assassins.  Prince Chagum is the Moribito, the guardian of the sacred spirit.  If Balsa is unsuccessful in protecting the prince, the country will suffer years of devastating drought so together they must find in each other the source of strength they need to prevail.
Age: Middle
Format: Book
ISBN: 9780545005425
Notes
Published by Arthur A. Levine Books, an imprint of Scholastic Inc. Originally published in Japanese in 1996 as "Seirei no Moribito."
---