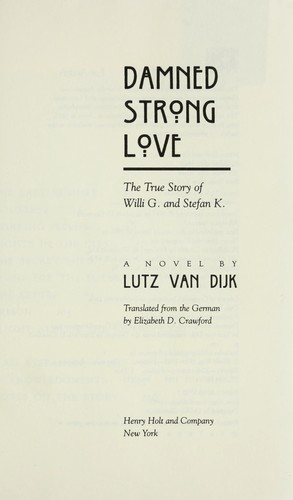 Damned Strong Love: The True Story of Willi G. And Stephan K.
A sixteen-year-old Polish boy falls in love with a Nazi airman during the German occupation.
Age: Older
Format: Book
ISBN: 9780805037708
Notes
Published by Henry Holt & Co. Originally published in German in 1995 "Verdammt starke Liebe: Die wahre Geschichte von Stefan K. und Willi G."
---