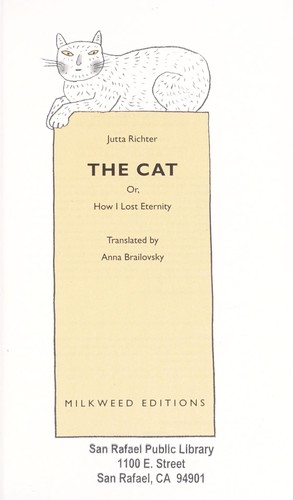 The Cat: Or, How I Lost Eternity
"The Cat: Or, How I Lost Eternity" is a timeless fable featuring willful young Christine's attempts to understand the nature of true learning and friendship. After imagining encounters with a persistent, sassy, mysterious cat, she discovers she can choose to act on behalf of others. Child-friendly exchanges created by a celebrated German children's book writer are accompanied by sophisticated artwork in an exceptionally handsome little volume.
Age: Middle
Format: Book
ISBN: 9781571316769
Notes
Published by Milkweed Editions. Originally published in German in 2006 as "Die Katze, oder, Wie ich die Ewigkeit verloren habe."
---